Friday 24th:
      Gavin Minter and Mark Fransman - Alma Cafe 
Saturday 25th: 
Gavin Minter and Mark Fransman - The Cottage Club
Sunday 26th:
   Gavin Minter Quartet  - Mondiall  
May
Wednesday 6th:
  Gavin Minter Quartet - The Dutch 
Thursday 7th:     
Gavin Minter and Mark Fransman - Treverton Theatre   
Friday 8th:         TBC
Saturday 9th:     
Gavin Minter and Mark Fransman - The Dutch  
Sunday 10th:      
Gavin Minter and Mark Fransman - Private Soiree 
Tuesday 11th:     
Gavin Minter and Mark Fransman 
Wednesday 13th: TBC
Friday 15th:        
Gavin Minter and Mark Fransman plus Josie Field and Laurie Levine - 
Schlesinger Theatre
Saturday 16th:    Gavin Minter Quintet - [featuring Bobby Minter]  - Le Domaine 
Saturday 16th:    
Gavin Minter Quartet - The Chairman
Friday 22nd:

 

Gavin Minter Quartet - Alphen Boutique Hotel
Friday 29th: Gavin Minter Quartet - Alphen Boutique Hotel
June
Kahn Morbee [The Parlotones] 
with
Gavin Minter
 on percussion
Thursday 4th:   Cafe Roux, Noordhoek
Friday 5th:       Wacky Wine Festival, Zandvliet, Robertson
Saturday 6th:   Private B-day Party , Constantia
Friday 19th June - Gavin Minter Septet - V&A Winter Jazz Series 
Saturday 20th: Hollow Inn, Cape Town
Tuesday 23rd:  Cafe Roux, Noordhoek 
Wednesday 24th:  Die Boer, Durbanville
Thursday 25th:     Die Boer, Durbanville
Friday 26th:         Die Boer, Durbanville
Saturday 27th:  Saronsberg Theatre, Tulbagh
Sunday 28th: Bordiengshuis Theatre, Wellington
Upcoming Dates 
Tuesday 7th July - 
Stockholm Jazz Orchestra 
plus
 Gavin Minter Septet - Baxter Theatre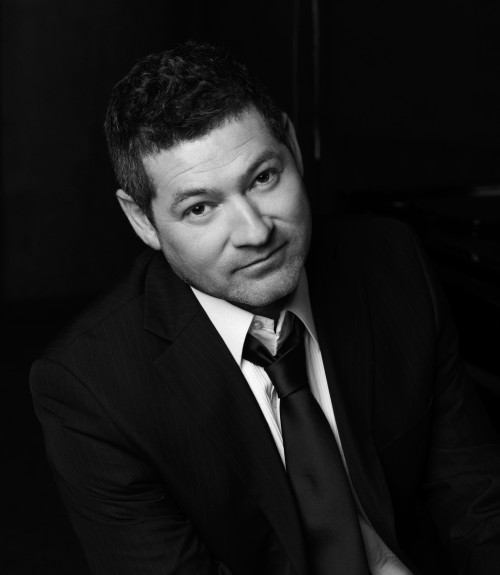 Recent News
Albums available online
Gavin Minter's last two albums are now available to buy online. The acclaimed jazz album "I'll Be Seeing You" featuring the Stockholm Jazz Orchestra and his latest Folk/Acoustic Rock album "My Return To Paradise"
Realtone
Gavin Minter from Real Wired Music and Mark Fransman from Tritone Music have joined forces to give you REALTONE.
Collectively, they have produced over 20 albums and have received many accolades and awards for their productions.
Their multi-genre expertise includes Jazz, R&B, World Music, Folk, Pop, Rock and everything in between. RealTone contributes to the song-writing and arrangement, as well as the production of the music. They work with only the top studios and engineers in South Africa. Some of the artists they have worked with include Jimmy Dludlu, Rus Nerwich, Moreira Chonguica, Ivan Mazuze, The Stockholm Jazz Orchestra and Melanie Scholtz.
Gavin Minter - "My Return to Paradise"
Jazz Crooner - visits his love for Folk and Acoustic Rock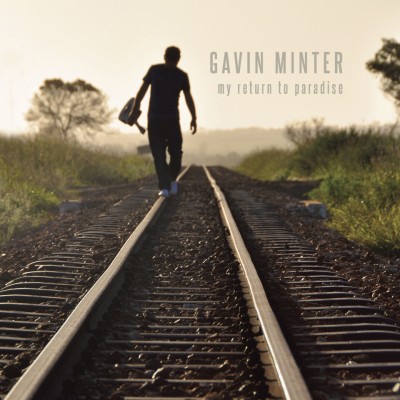 Two years ago Gavin Minter was nominated for a SAMA Award in the best Jazz Album category - so this release might come as a surprise to some of you.
Growing up in a family of musicians - Gavin was exposed to many genres of music. His love of Jazz came from his parents - but his love of Folk and Acoustic Rock came from his siblings. His brother Tam [also a musician] was a true fan of Bob Dylan, Van Morrisson, Crosby Stills, Loggins and Messina, Carly Simon and all that beautiful music from the late 60's and through the 70's. Between his other brother and sister - artists like Bad Company, David Bowie, T Rex, Rare Earth, Grand Funk, Led Zeppelin, Neil Young, Carole King, Joni Mitchell and Rickie Lee Jones and other Acoustic Rock bands were continually played around the house.
This is where the inspiration for the album lies. Its a very personal commentary on his life - told with the help of beautiful melodies and great vocals delivered with a sincerity and honesty that gives the listener an opportunity to understand his journey. There is a melancholiac undertone that only time and promise can offer itself as relief. There are also memories drenched in nostalgia that take you back to days long gone. There are also tunes that make you wish that you were on Route 66, with the top down, and the next stop was a long way away.
The musicians on the album are first call to most top artists in South Africa. Mark Fransman [who co-produced the album] is on piano and piano accordion, Dave Ledbetter, Gorm Helfjord and Albert Frost handle the guitar work, Luna Paige and Melanie Scholtz on backing vocals, Kevin Gibson on drums, Wesley Rustin on bass, Dave Ferguson on mouth organ and even the UCT Jazz Choir under the direction of Amanda Tiffin were called in.
Gavin has released 5 previous albums covering different genres. Funk rock - Acid Jazz - Jazz Standards - Jazz Big Band and R&B. All these album have a distinct thread that brings them all together. Gavin Minter's voice. Sometimes heard in audio and sometimes felt in the body of his work - but none the less - his Voice.